Thomas R. Manniello
Partner | Monterey
Attorney Insights
More from Thomas R. Manniello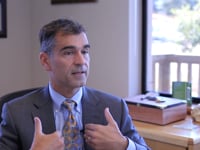 When Clients Come to Me in Stressful Legal Situations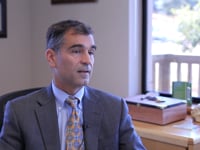 One of My Biggest Passions
Overview
Thomas R. Manniello is a Partner in Lozano Smith's Monterey office. His practice focuses on employment and student matters.

Mr. Manniello assists school districts with collective bargaining, employee discipline, layoffs, grievances and general personnel issues. He has extensive experience with CalPERS and CalSTRS issues, executive compensation issues, employee benefit plans, post-retirement benefits and early retirement incentive options.

In student matters, Mr. Manniello assists school districts with student discipline, students' rights to freedom of speech and freedom of the press, disruptive parents, field trip liability, student organizations, residency and transfer issues. His work covers all areas of student discipline matters including search and seizure and other student investigation issues, expulsion hearings and appeals, and readmission of expelled students. Mr. Manniello regularly provides training for clients on these subjects.


Presenter Experience
Mr. Manniello is highly sought as a presenter on education law issues throughout California. He is a frequent presenter at events organized by Association for California School Administrators (ACSA), California School Boards Association (CSBA) and various county offices of education on student, labor and employee benefit issues.


Admissions
He is a member of the California Bar Association and is admitted to practice in all California courts, the United States Court of Appeals for the Ninth Circuit, and the United States District Court for the Northern District of California.


Education
Mr. Manniello earned his J.D. from Hastings College of the Law in 1997 and a B.S. in Finance from California State University, San Jose, in 1993.
Significant Cases
Published appellate decisions he has briefed or argued include Katz v. Campbell Union High School District (2006) 144 Cal.App.4th 1024; West v. Umialik Insurance Co. (2000) 8 P.3d 1135; Northern Alaska Environmental Center v. State of Alaska, Dept. of Natural Resources (2000) 2 P.3d 629; Gerstein v. Axtell (1998) 960 P. 2d 599.



The role of law enforcement officers on school campuses is not well understood. Devon Lincoln is joined by attorney Tom Manniello, an expert in student discipline issues and discipline reform, and Jenell Van Bindsbergen, an attorney specializing in working with police officers and police departments. In a wide ranging discussion, the panelists lay out the complex issues that come up when an officer polices a school campus.